WHAT TURNS A HANDLE INTO A QUALITY PRODUCT?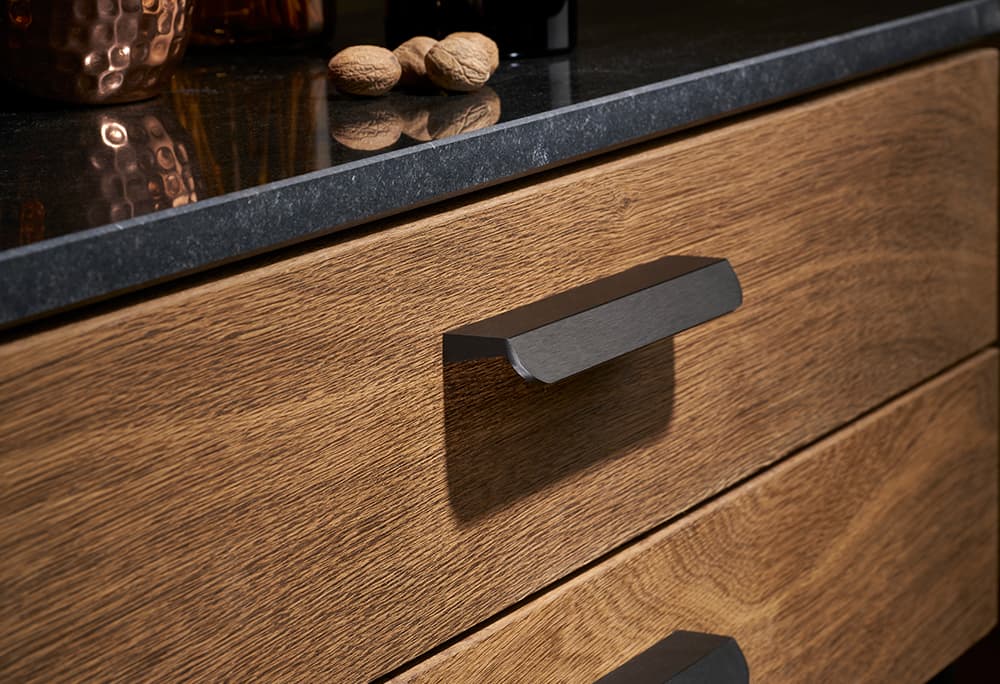 TOP PROCESSING QUALITY
After casting, the "raw" handles—or profiles —are properly deburred and polished, and the threads are drilled precisely. For a perfect finish and a uniform appearance, the handles are then finished in state-of-the-art coating and electroplating plants. These facilities ensure utmost fidelity when it comes to reproducing defined parameters such as colour value, gloss level and structure. Standardised quality monitoring at every stage of the production process and proper in-house transport guarantee perfect quality.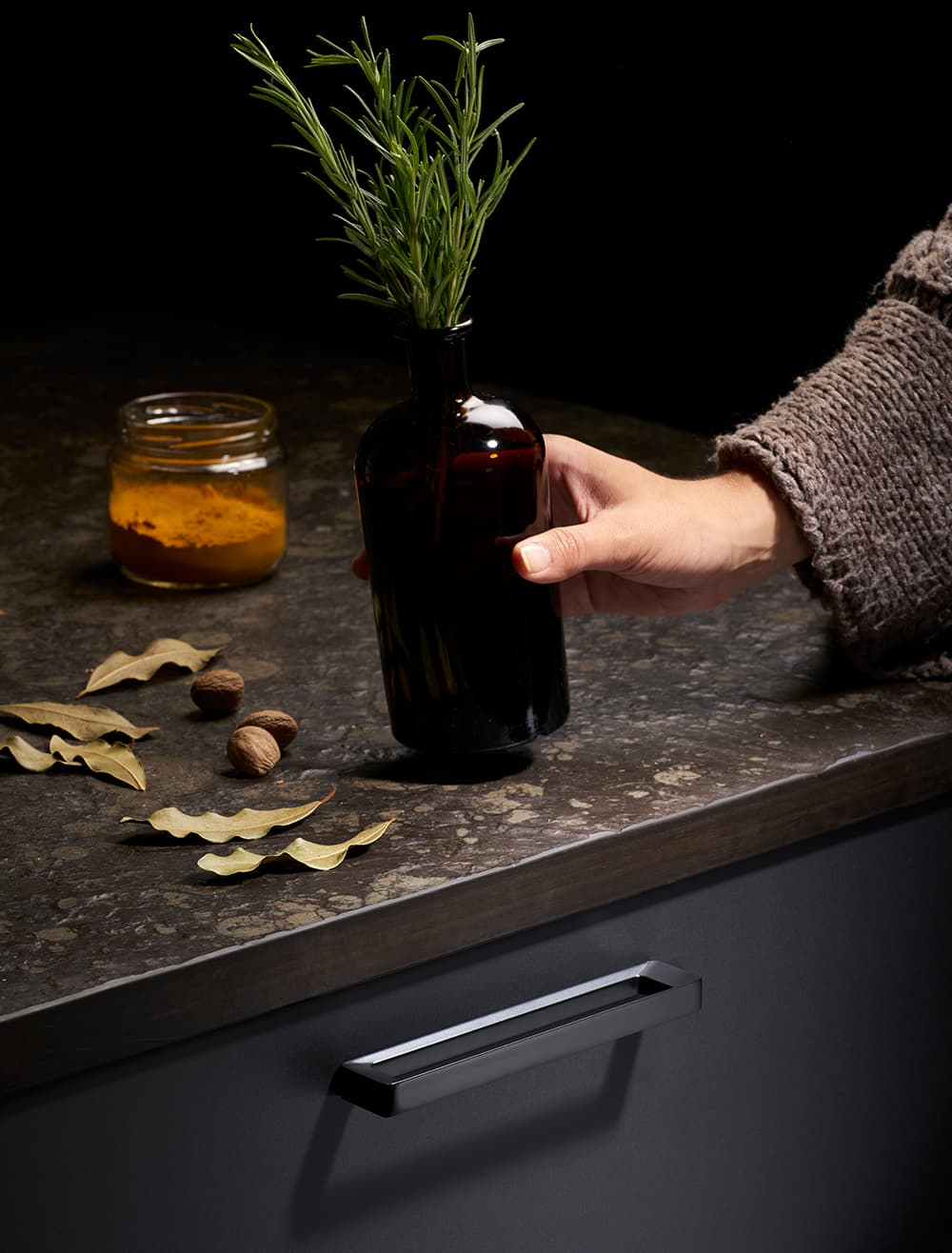 OUTSTANDING RESISTANCE
There are a whole host of physical and chemical factors that can affect parameters such as colour value, gloss level and structure of the surface during use. Our handles are characterised by their high resistance to these influences.
AND HOW DO WE ENSURE CONSISTENTLY HIGH-QUALITY PRODUCTS?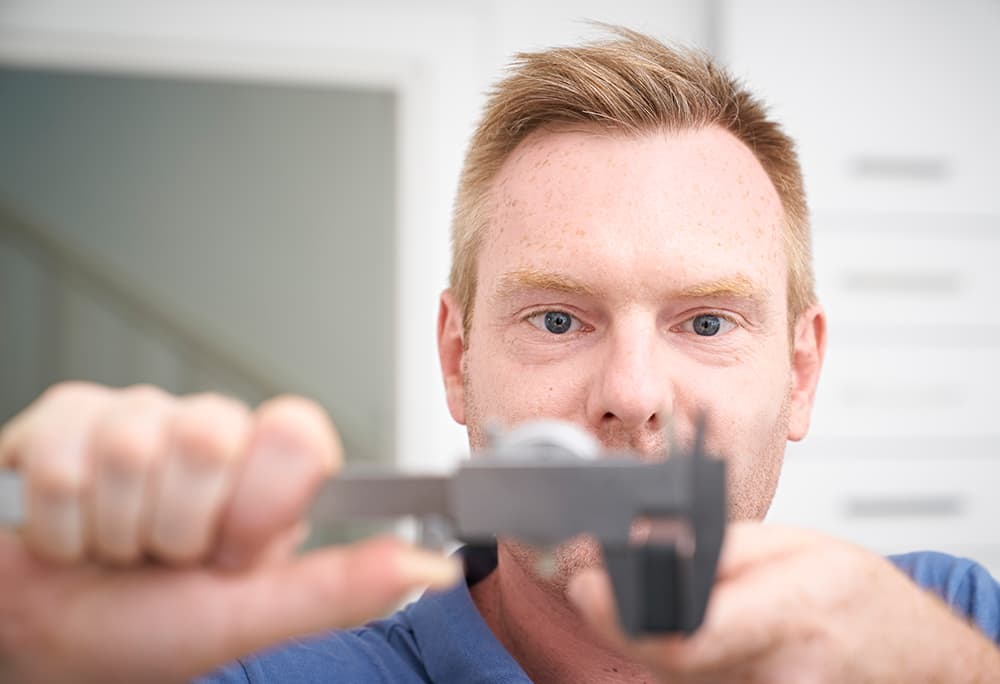 Every employee is aware of the importance of consistently high quality—details do matter and a "pretty good" definitely isn't good enough. The defined quality parameters are constantly checked and monitored as part of quality assurance. Furthermore, all incoming goods are systematically checked in-house and full documentation is archived with no gaps. Visual checks are also performed in accordance with AQL 4.0, which includes traceable documentation. We enter into mutually binding partnerships with our suppliers and producers. This guarantees the consistently high-quality standards our name has represented for many years now. Audits of the production facilities are also carried out at regular intervals as part of quality assurance. These audits thoroughly check that processes, activities and results meet the defined requirements, norms or standards.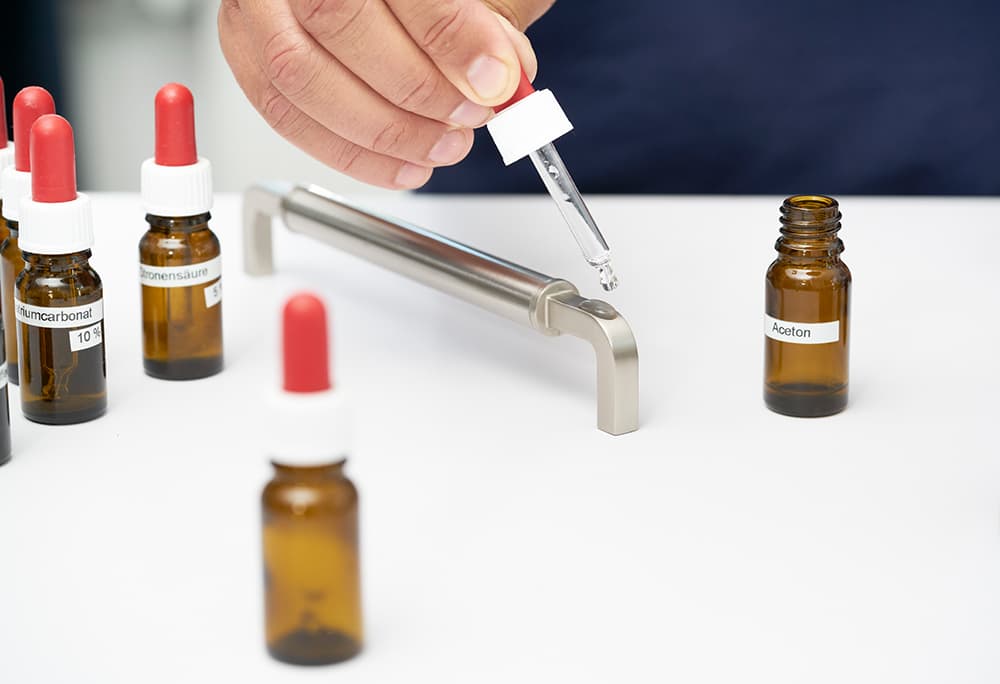 We continuously test resistance to factors that can alter parameters such as colour value, gloss level and surface structure in various test procedures—in our own test laboratory or externally at renowned institutes. For instance, the resistance is tested in terms of behaviour under chemical stress (acetone, detergents, beverages and food, acetic and citric acid, etc.), adhesion to coatings, exposure to direct sunlight, behaviour in the case of scratching and abrasion, saliva and perspiration stability and corrosion behaviour. We also carry out a REACH pollutant test in an independent testing institute, in which products including packaging are tested for polycyclic aromatic hydrocarbons (PAH).
RELIABLE AND EFFICIENT WORKFLOWS
We see ourselves as part of an efficient value-added chain. To be a reliable partner for you, we place particular importance on ensuring processes run smoothly. Part of this is our culture of ideas and improvement which encourages every employee to be a fellow thinker and pay attention to what could be done better in their own environment. Our aim is not to reinvent the wheel at every opportunity. It's not a matter of making sudden improvements, but rather of gradually perfecting a tried and tested process. We constantly exchange information about current projects and discuss ways to improve. As a result, numerous good ideas for process optimisation have already been developed. We will support you throughout the entire production process with efficient order processing as well as customised and flexible logistics solutions. In this way, we can ensure a reliable and on-schedule supply chain.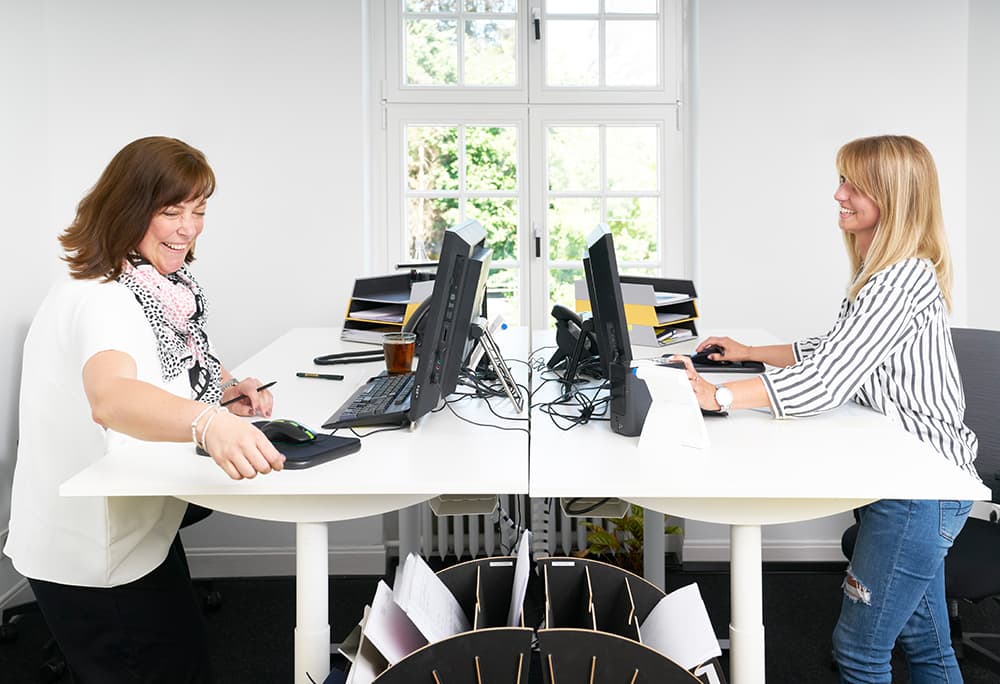 We constantly have our eye on stocks, consumption and ranges of coverage. Weekly updated overviews of the available stocks are made available for your requirement planning and cross-checking. If required, we offer the option of an EDI interface or a secure connection to individual systems.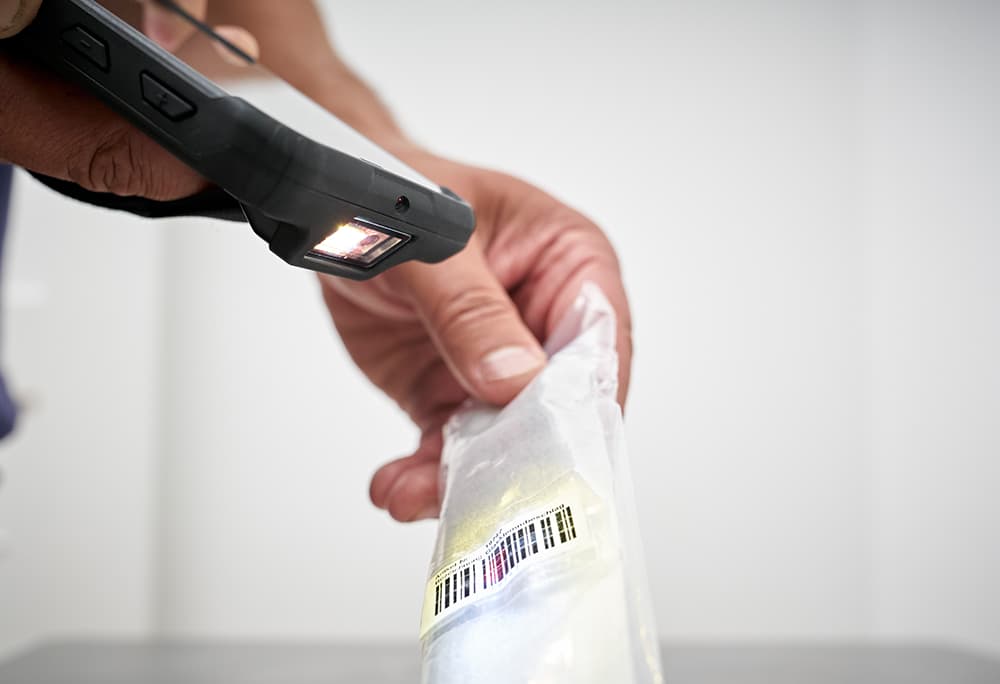 In order to deliver the handles in the right quantity, carefully packed and to the right place at the right time, a well thought-out and meticulously planned logistics system is essential. Just-in-time or on the day of dispatch, our experienced team organises the on-schedule flow of millions of handles per year. If required, we pack the handles individually in the required quantities with their own barcode.
The large interim storage facility for finished goods in Bad Salzuflen with 2500 storage spaces guarantees both fast reaction times and supply reliability. Your products are stored there until they are called up as required and delivered by us. This not only saves you warehousing costs, but also reduces the logistical effort involved.
OUR HANDLES COST LESS THAN YOU THINK. TRUST US.
We can offer you first-class design and premium product quality at an amazingly low price. How do we do this?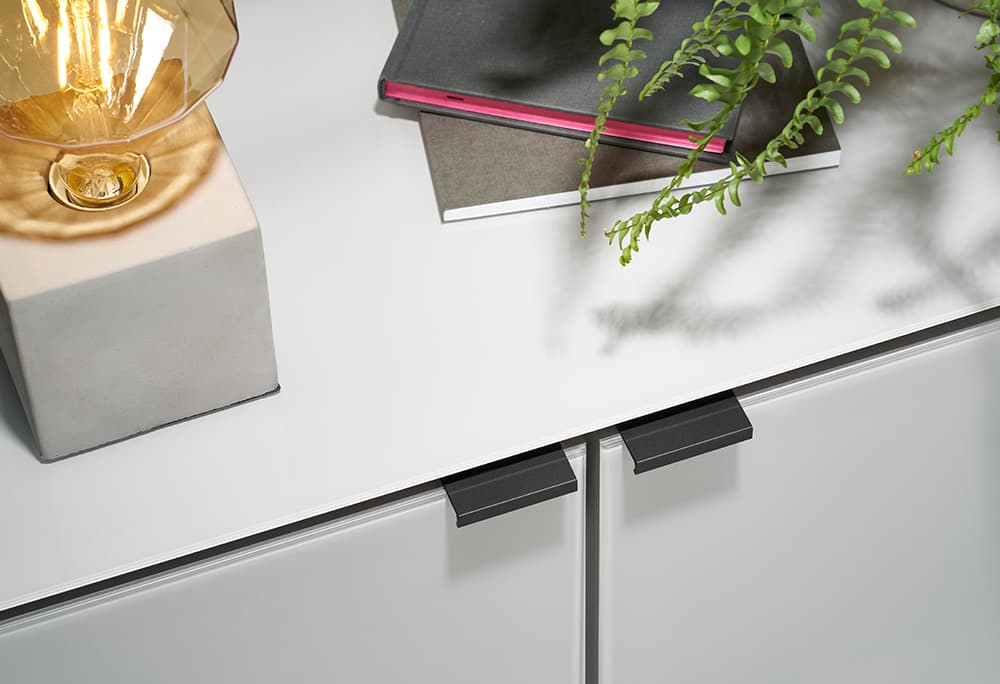 LEAN ORGANISATION
We're a small team with no needlessly large overheads, focused entirely on our core business: delivering your handles at the agreed time, in the defined quality, at the right place and in the required quantity. In everything we do, we promote and demand cost awareness, regardless of the sums involved.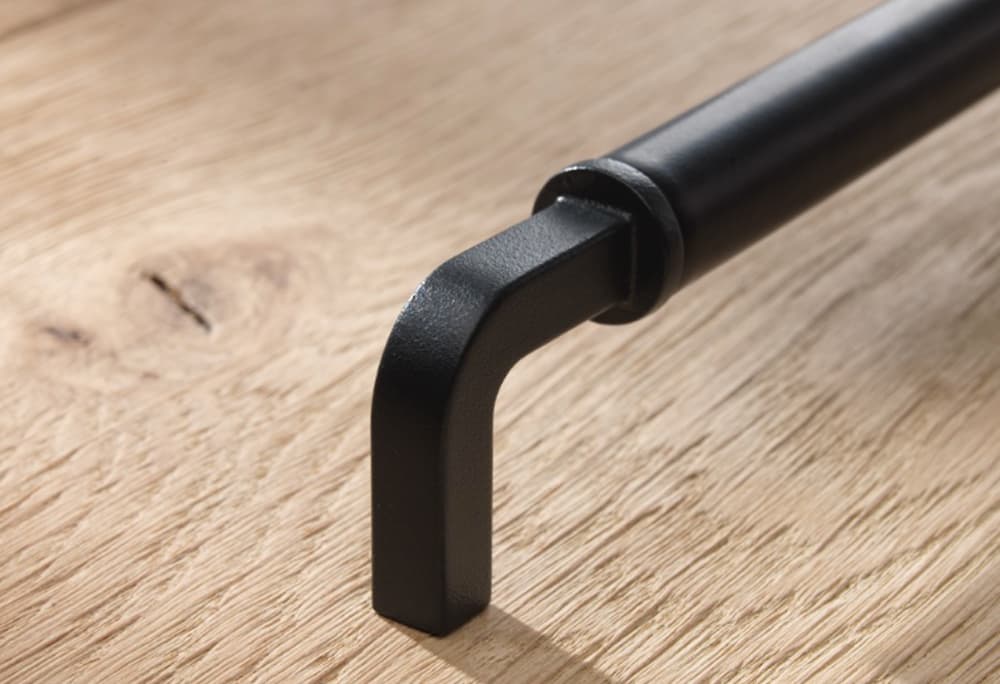 TOP SUPPLIERS
We work with partners who have state-of-the-art factories with all the latest machinery. Robot-assisted production and fully automated processes mean we can deliver the best price-performance ratio and a consistently high level of quality.